Thanks to @LMNZ
This is a most up to date Video tutorial!
This tutorial is to show you how to crack the apps you purchased on your iPhone
After you crack your apps, you can read about how to share on AppCake here: http://forum.iphonec...pps-in-appcake/

Requirements:
1. Jailbroken iOS device
2. Apps you bought (Cracked apps can't be cracked again)

Steps:
1. Install the cracking script: Rasticrac from iPhoneCake repo: cydia.iphonecake.com
Add our repo in Cydia if you haven't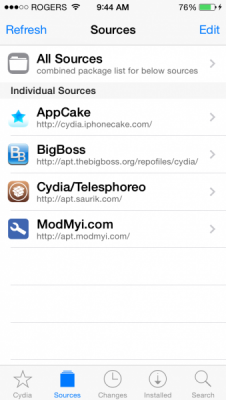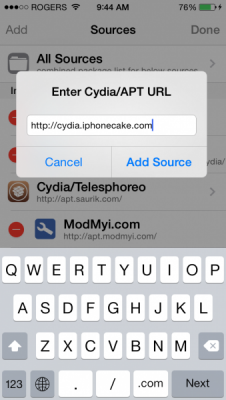 Find Rasticrac in the Tweaks category, and install it.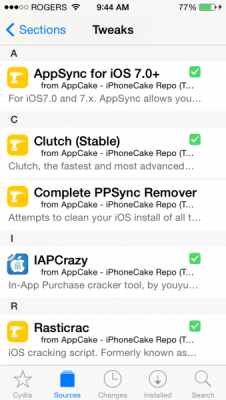 2. Install MobileTerminal
You will use this tool to run the cracking script
Search in Cydia, you will find as below, install it:
For iOS 8, use the NewTerm in our repo!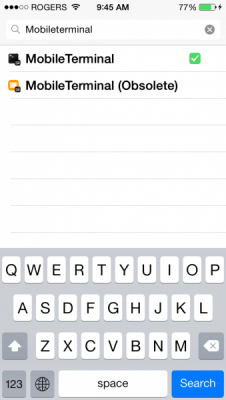 3. Start Cracking
Open Mobile terminal and Type:

rc.sh



then tap Return on the keyboard, you will see screen like below, inside the Red box is what you need to type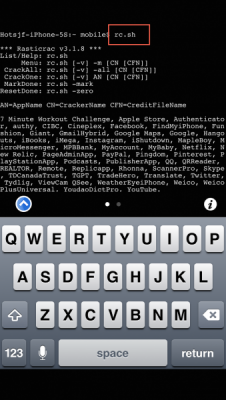 it will show you all the apps on your device, you just need to choose the name of the app to crack
for example we wanna crack Google, then type in MobileTermial:

rc.sh Google

then tap Return, the script will start cracking, you should see screen like below, inside Red box is what you need to type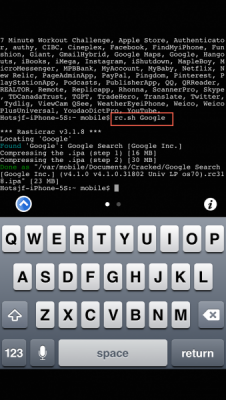 4. After the cracking is finished, you will see the location where the file is saved.
Open up iFunbox or whatever tools you use, get the cracked IPA file, you are done


Advanced Settings
Rasticrac is a shell script, you can open/customize the script with any text editor, also you can read a more detailed help file in below

Other comprehensive tutorials:
http://forum.iphonec...uper-tutorials/