UPDATE:
The enterprise certificate that Pangu / PPHelper used to install Jailbreak app is banned by Apple now. You can not Jailbreak at this moment with Pangu.
You can use iPASTORE to Jailbreak though!
https://forum.iphone...out-a-computer/
Update:
The IPA file used in this Jailbreak can be downloaded from AppCake now at:
https://www.iphoneca...469375262_.html
________________________________________
Finally we got a Jailbreak for iOS 9. Although it's a semi-tethered Jailbreak and it's for 64bit devices ONLY, but better than nothing. Let's begin.
As of the time writing up this tutorial,

there is NO English version of JB tool yet.

The Chinese version tool is bundled with PPHelper PC version. Use at your own will or risk.
According to Pangu, this is a new way of Jailbreak your phone (what we called semi-tethered), you can switch from JB and non-JB mode by just rebooting your phone and run the Pangu app.
Also, this JB doesn't require you do a full restore first, you can JB on OTA update system too.
BUT, remember to backup your phone before you JB!
The mechanism behind this JB, is using the Pangu app to bypass the sandbox, and install Cydia on your system. The Pangu app is installed by signing the Apple ID you will provide during the JB process, (just like you side load any apps on non-JB system).
Due to this new mechanism, some tweaks may not work properly as before. So try tweaks on your own risk.
So here is the Step by Step tutorial:
1. Download the PPHelper Chinese program
http://ghost.25pp.co...00119_Setup.exe
2. Install and run the tool
click the green button in the marked red box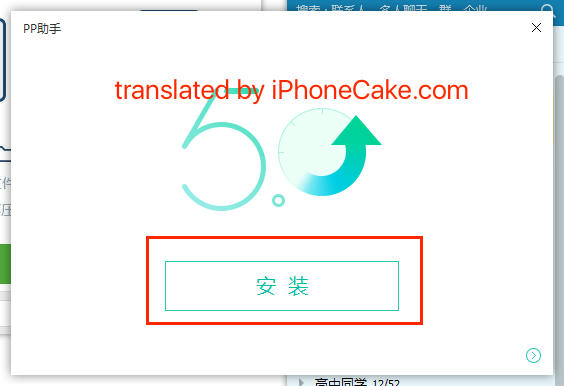 wait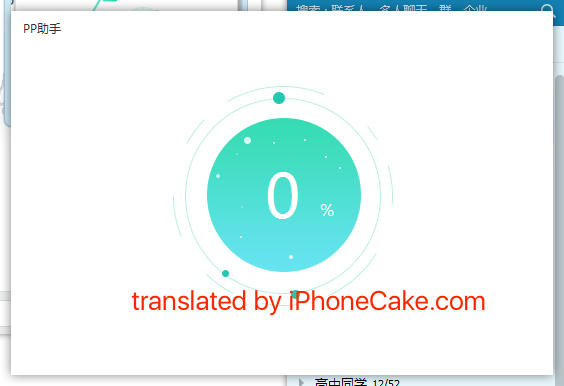 Run it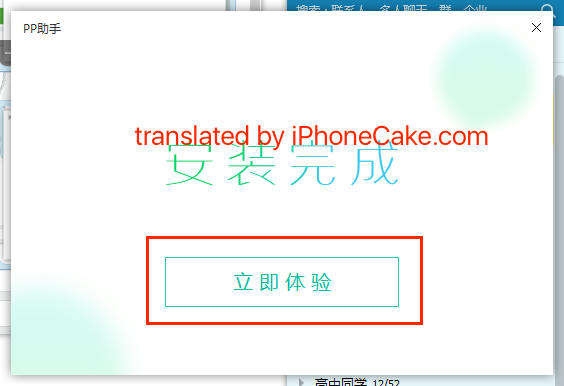 tick the check box if you don't wanna see this popup anymore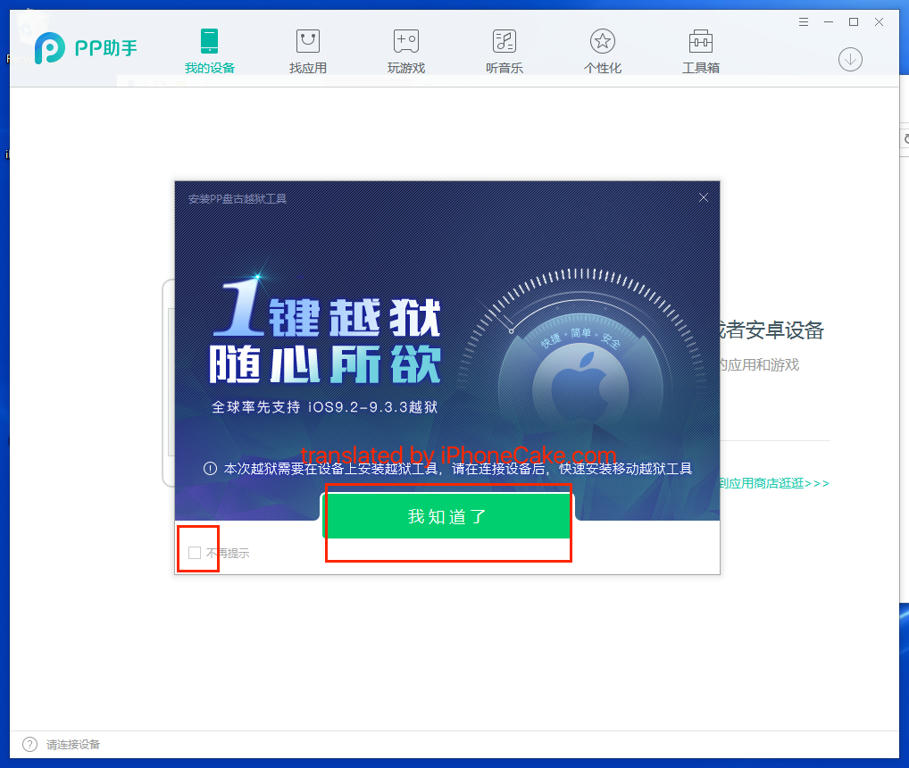 3. Now prepare to Jailbreak
click the button in the red box to start the Jailbreak tool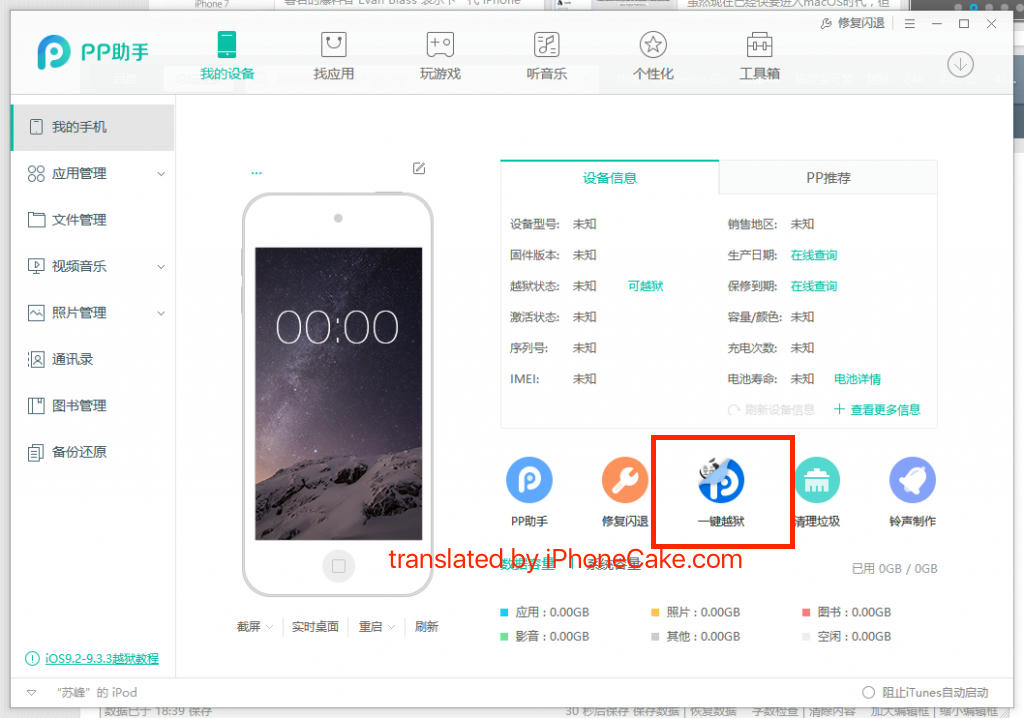 4. Tap the green button to start Jailbreak
the side note on the view saying the Jailbreak will install an App on your device.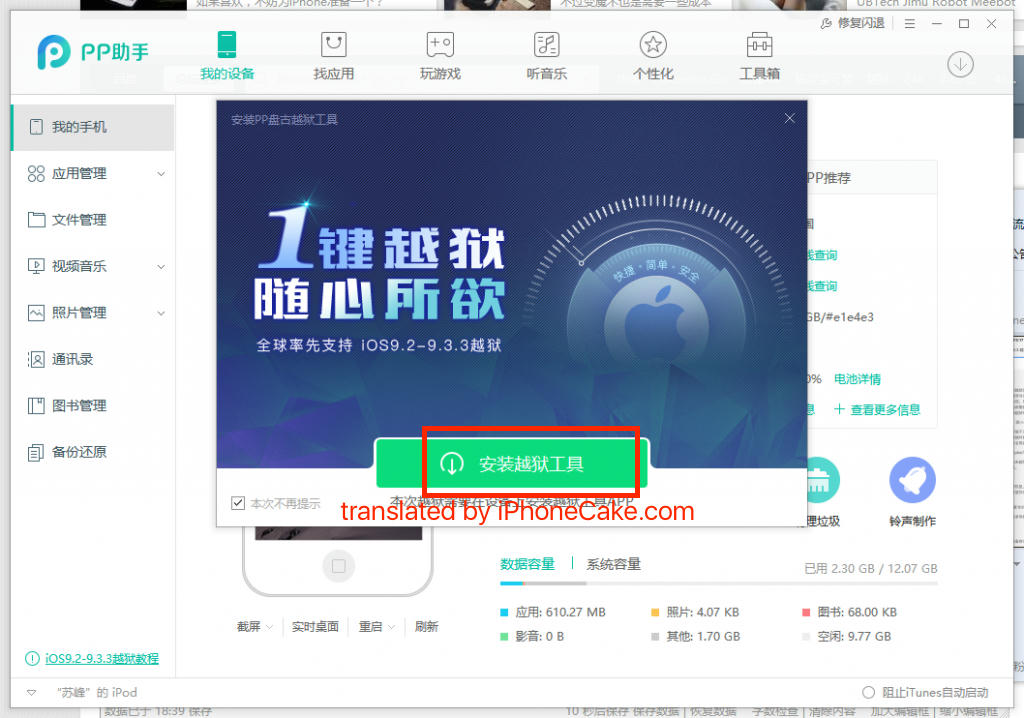 5. wait for it to finish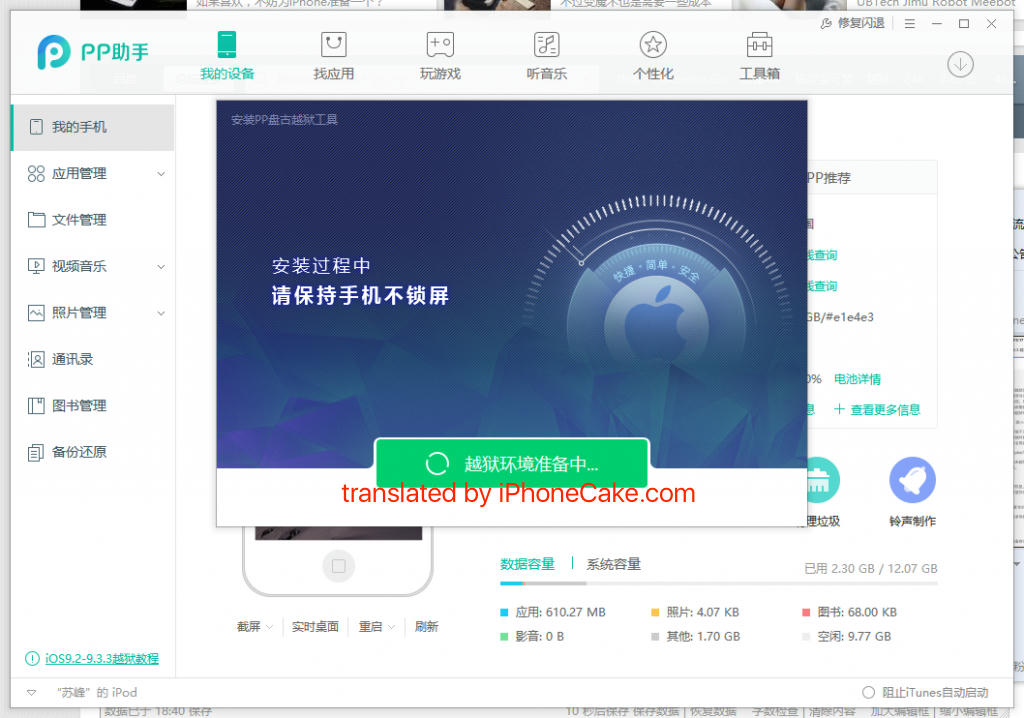 6. Input the verification code when it pops up, click the green button when you done.
Then it will ask you to login an Apple ID, that's for signing and installing the Jailbreak app on your device. You can use any valid Apple ID to do so.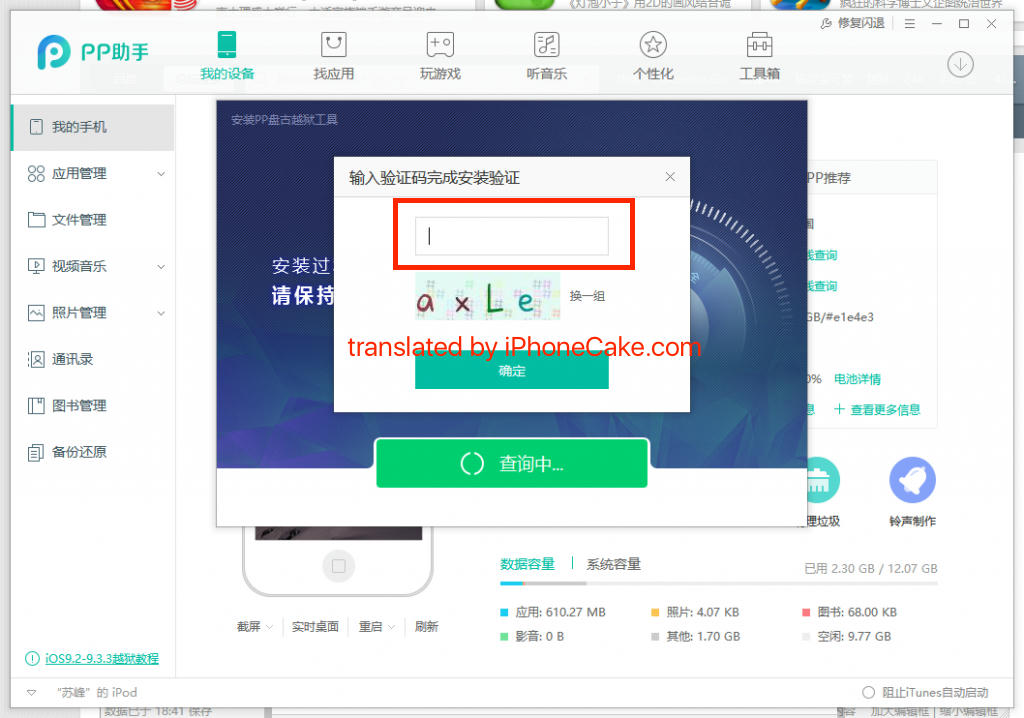 7. Downloading, please keep your iPhone screen unlocked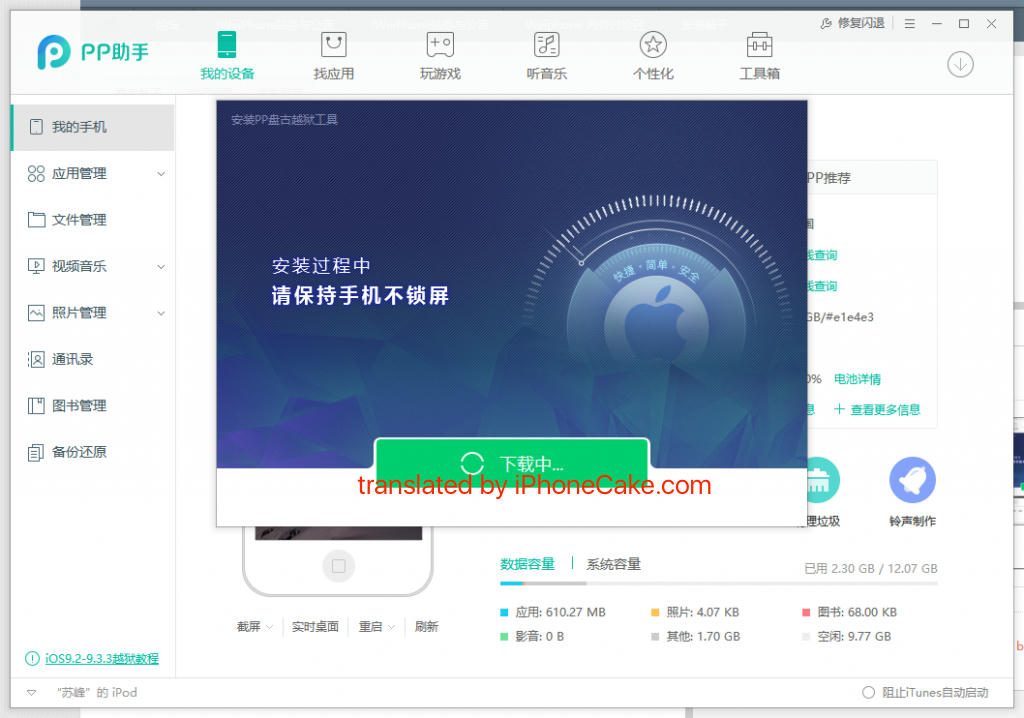 8. After the app is installed, click the next green button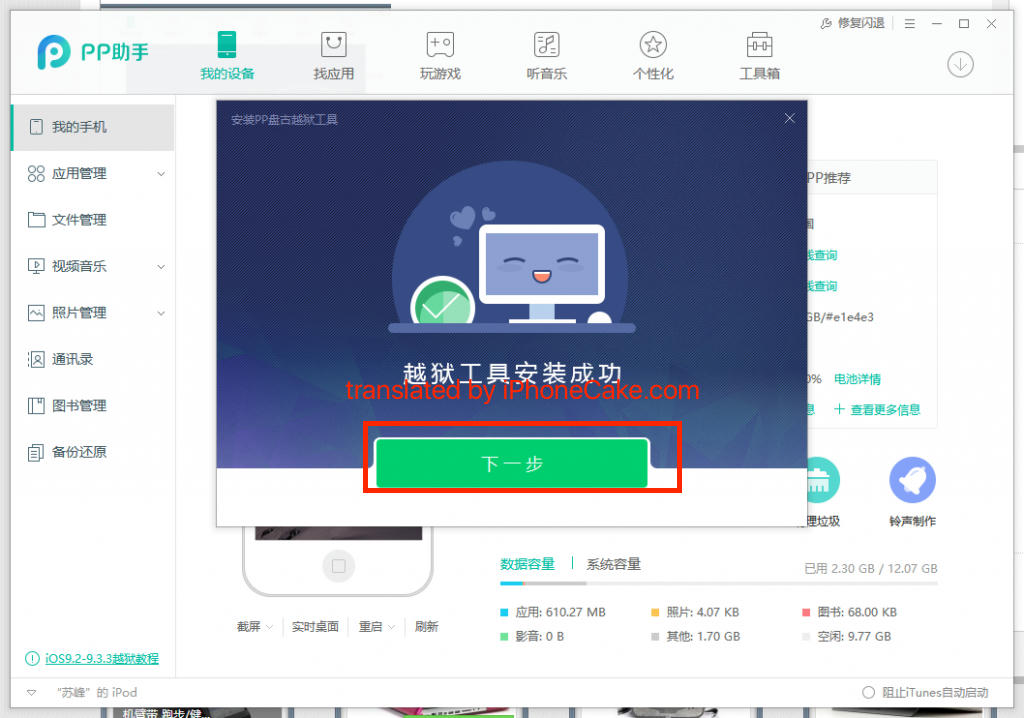 9. Run the Jailbreak app installed on your phone, click the button to dismiss the windows tool.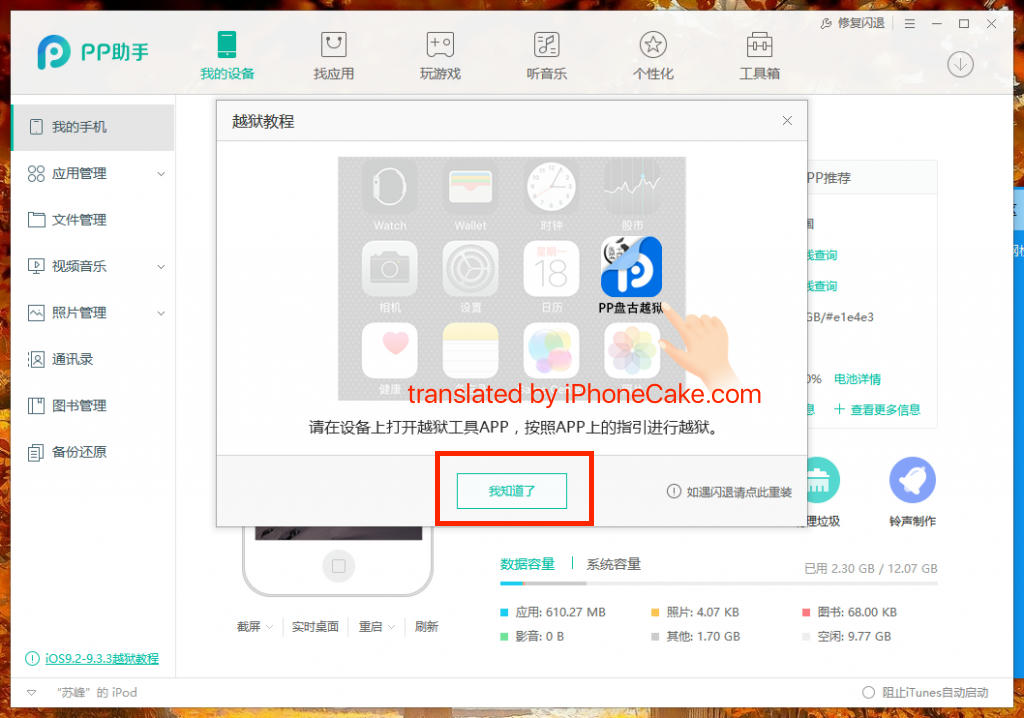 10. it should redirect you to this Setting page, where ask you to Trust this developer certificate, you just need to Trust it on the next page, like you do for any Sideloading apps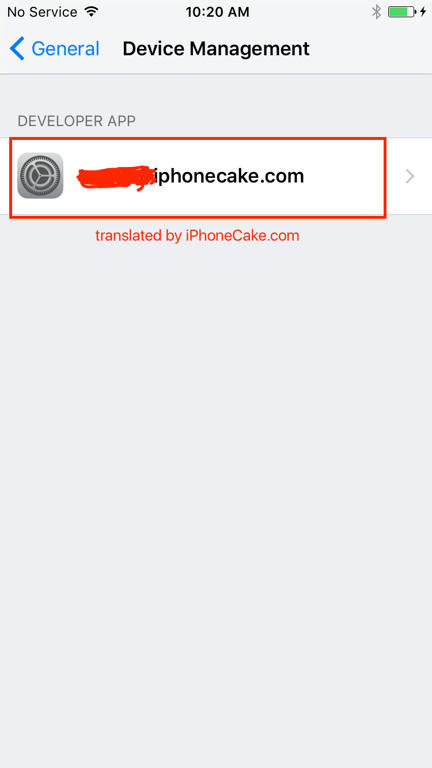 11. this is what it looks like after you trust it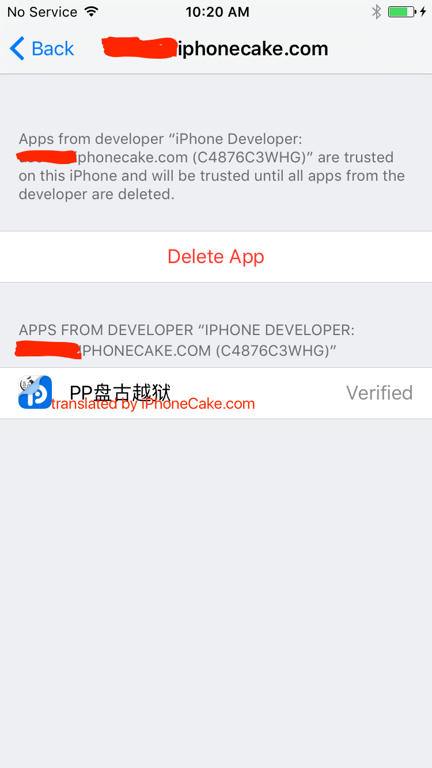 12. Now run the Jailbreak app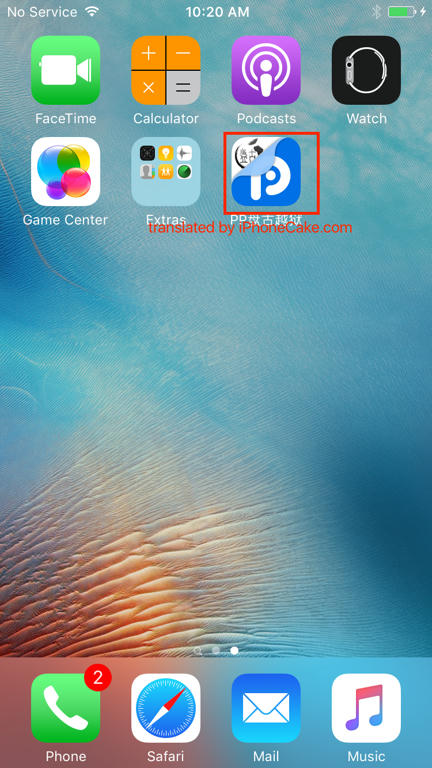 13. Allow it to send Push to you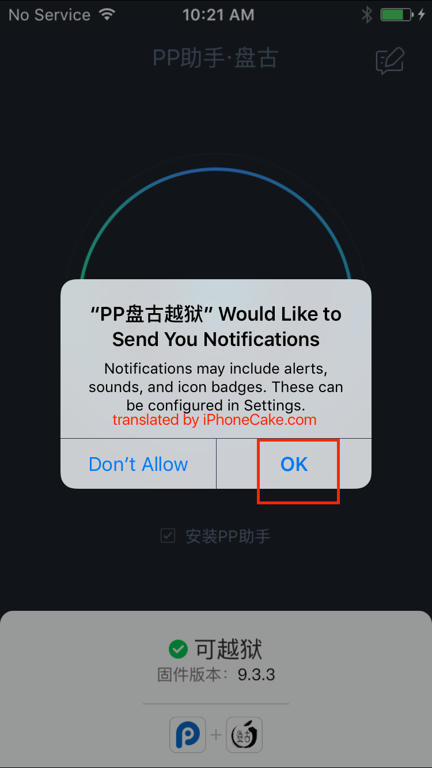 14. Tap the big circle to start Jailbreak. Tick the check box if you don't wanna install 25PP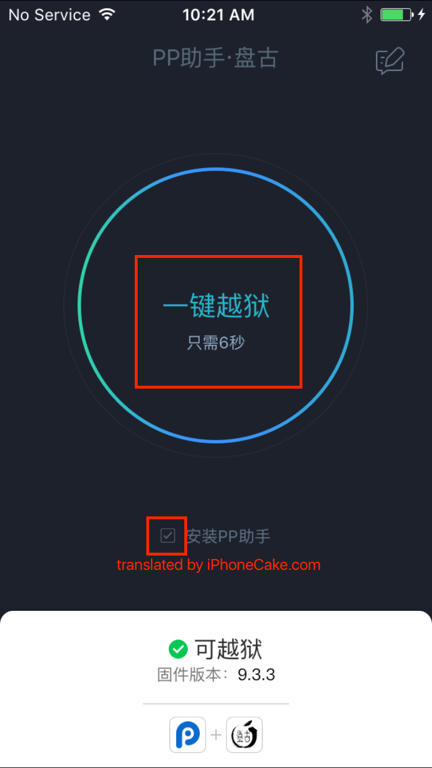 15. After tapping the circle,

LOCK your iPhone to let it finish Jailbreak.

It will send you a Push notification once done. Slide to Open Pangu app again.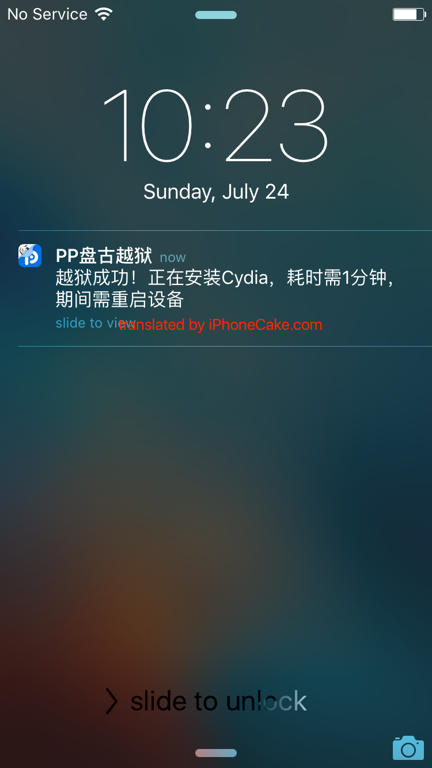 16. Then it will continue to install Cydia, takes about 1min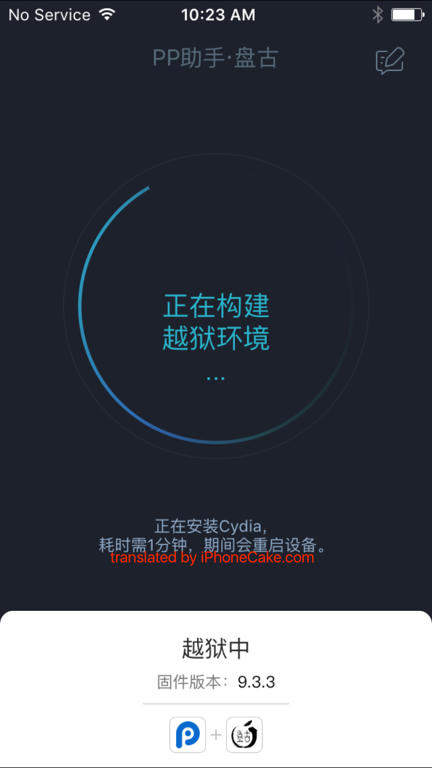 17. After Cydia is installed, your phone should Respring, and you will see they are installed. Jailbreak is done!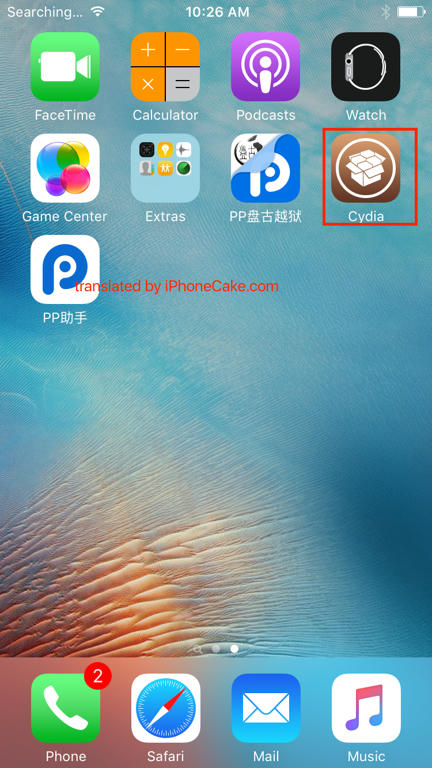 That's it, then next time when you reboot, you will lose your Jailbreak, but you can still Jailbreak with the Pangu App. (I suspect it will expire after a period since it's a temporary developing certificate)
Here is a list of supported devices:
   iPhone:

  iPhone 5s、iPhone 6、iPhone 6 Plus、iPhone 6s、iPhone 6s Plus、iPhone SE

  iPad:

  iPad mini 2、iPad mini 3、iPad mini 4、iPad Air、iPad Air 2、iPad Pro

  iPod:

  iPad Touch 6G 
Let us know if you have any problems during the Jailbreak!