Last update: Aug. 18 2019


First, thanks to @Pwn20wnd and @Saurik for the amazing work, this is a proper Jailbreak I've been waiting since iOS 10.


Index:
- Compatible devices and OS
- Where to download Unc0ver
- How to Jailbreak
- Important Notice
- About AppCake and cracked apps for iOS 12

- Compatible devices and OS
iOS 12.0 - 12.4 support for A7-A11 devices. Basically from iPhone 6s up to iPhone X. Full specification grid: Link

As of Feb 23, iOS 12.1.1 Beta 3 still signed, you can restore to this OS and Jailbreak.
Download firmware here
As of Aug. 19, the latest iOS 12.4 is Jailbroken, you should upgrade before it is too late.


- Where to download Unc0ver
Official github: Link
iPhoneCake website link


- How to Jailbreak
** Delete any OTA iOS upgrade files before Jailbreak, to avoid potential problems. Go to "Settings -> General -> iPhone Storage" and look for iOS 12.x update file. Delete it.

1. download Unc0ver and install it with Cydia Impactor or the signing service you bought.
2. run it, will see screen below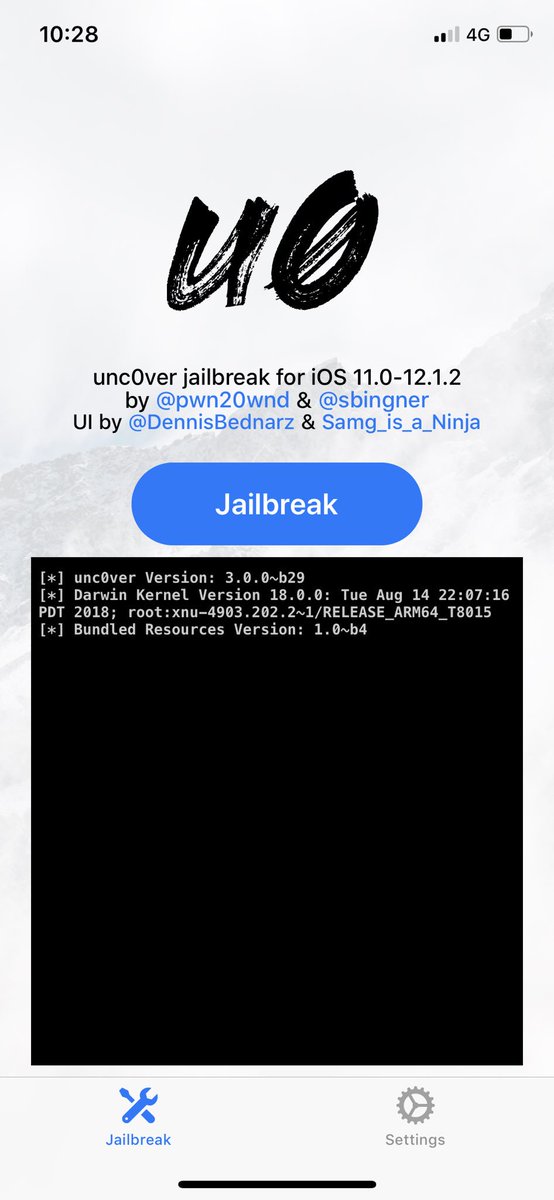 3. tap Jailbreak, you may be asked to reboot your device a few times, just go back to Unc0ver after restart, and "Jailbreak" again. After success you should see Cydia on your home.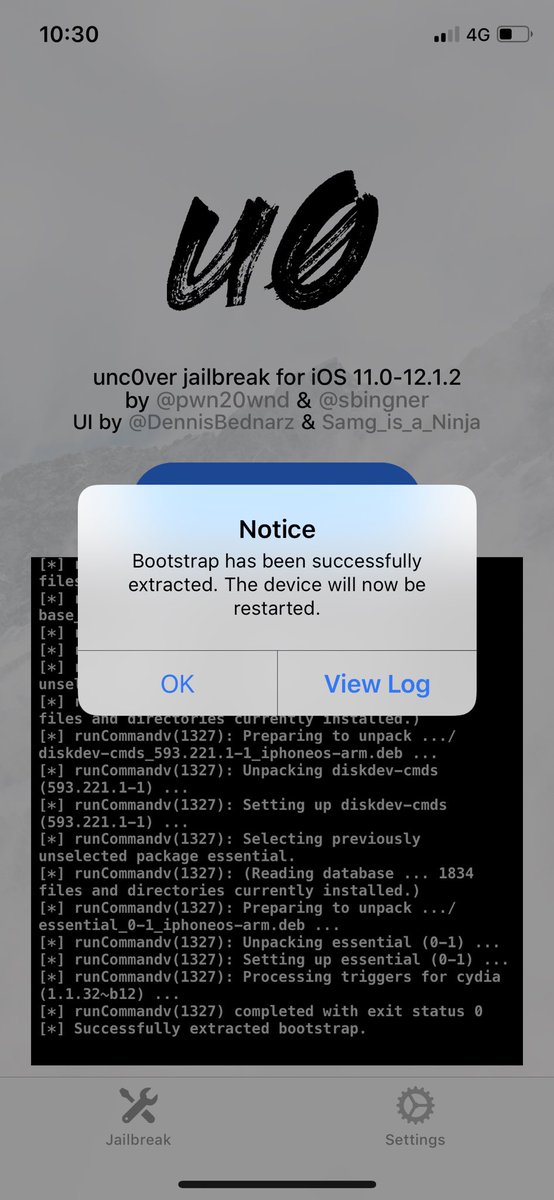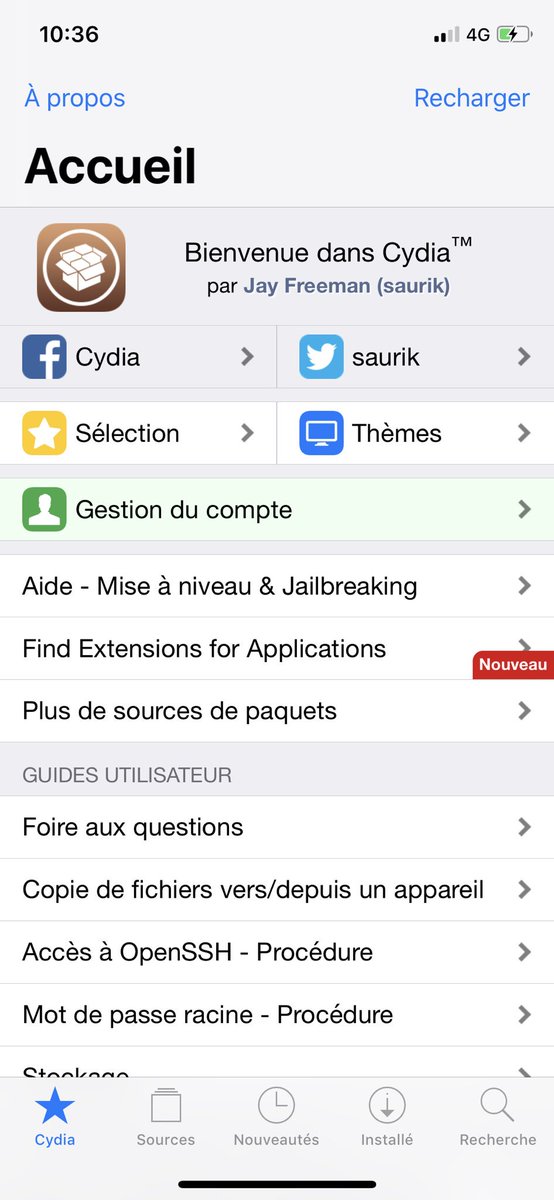 - Important Notice
Delete OTA file from Settings - Storage if present and reboot before attempting the jailbreak to prevent a possible bootloop
This versions contains full-fledged Cydia and Substrate support for iOS 12 on compatible devices that are listed above. This means that Cydia and Tweaks are fully functional
Some repos may not function with Cydia/APT yet due to a bug in Apple's code on iOS 12 (See https://twitter.com/...050396557893632)
This is considered to be safe to try as long as you make sure you have no downloaded OTA file
It is still possible to restore or downgrade your device to iOS 12.1.1~b3 to use this jailbreak even if you are on iOS 12.1.3 or up (See https://twitter.com/...191940831567872)
Reboot and re-attempt the jailbreak if it gets stuck at "Extracting Cydia..."
- About AppCake and cracked apps for iOS 12

AppCake 6 released. Works on iOS 12. If you have apps crash after install, try to use AppCake to install it.


AppCake 4 and 5 will NOT work on iOS 12. Please wait for update, should be in next week.
AppSync by Karen patches the installd flawlessly on iOS 12, so I modified the appsync in IC repo, and mark it as iOS 12 compatible
AppSync for ios 12 has been updated by Karen, and pushed to IC repo too.

Problem: While installation is fine, the apps on AC mostly will not run at all on iOS 12, due to the newly introduced CoreTrust in iOS12, apps with empty CMS will be killed from running.
FIX:
Solution #1: New AppCake will re-sign the apps before installing on iOS 12, like we did for iOS 11. So you can wait for the update.
#2: CrackerXI should update to adopt the new changes in iOS 12, so to make the app works out of the box,I'm talking with the dev now.
#3: if you really wanna run cracked apps right away, you can sign the app with ldid. To bypass the CT signature check, Unc0ver use an expired cert to sign the binary too. So you can do the same, the cert is located at:

/usr/share/jailbreak/signcert.p12
If you don't know what i'm talking about, just wait for solution #1

unc0ver iOS12 Tweak Compatibility Sheet:
https://docs.google....haring&sle=true

lets enjoy this Jailbreak feast